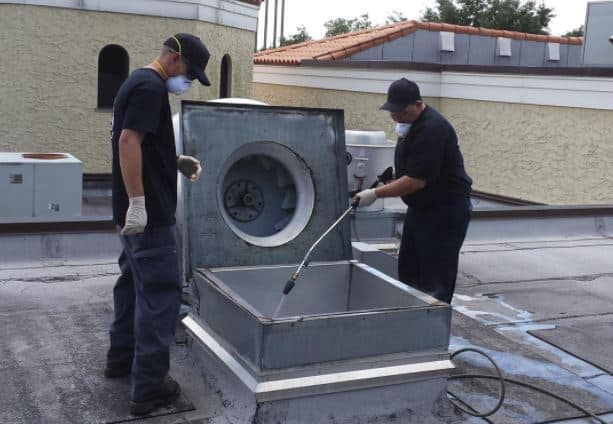 Commercial Kitchen Exhaust Cleaning Service in Utah
Maintaining the cleanliness of your commercial kitchen is essential to ensure a safe and healthy environment. At the forefront of quality kitchen cleaning services is Utah Hood Cleaning, offering comprehensive and unparalleled commercial kitchen exhaust cleaning services that meet the highest industry standards.
Why Commercial Kitchen Exhaust Cleaning is Important
Prevents Fire Hazards: Regular exhaust hood cleaning reduces the buildup of grease, thus mitigating the risk of kitchen fires.
Promotes Hygiene: Routine exhaust cleaning keeps the kitchen environment free from harmful pollutants and bacteria.
Enhances Air Quality: A clean exhaust system ensures efficient airflow, contributing to an improved working atmosphere for your staff.
Compliance with Regulations: Adhering to local health and safety codes is easier with regular commercial kitchen hood cleaning.
Our Exhaust Cleaning Services
Utah Hood Cleaning provides a comprehensive array of exhaust cleaning services to cater to all your commercial kitchen needs.
What Makes Utah Hood Cleaning Stand Out?
Quality Service
Utah Hood Cleaning is committed to delivering the highest quality commercial kitchen exhaust cleaning services. Our team is equipped with state-of-the-art tools and techniques to provide thorough cleaning, exceeding expectations every time.
Expert Team
Our team comprises industry experts trained to offer meticulous service, keeping customer satisfaction at the core. Learn more about our team and our commitment to excellence here.
Compliance with Standards
We ensure our cleaning services meet NFPA-96 Standard, keeping your commercial kitchen compliant with local health and fire safety regulations.
Customer Support
We value our customers and offer round-the-clock support for all your queries and concerns. Get in touch with our dedicated customer service team here.
Utah Hood Cleaning is the trusted partner for comprehensive and efficient commercial kitchen exhaust cleaning services. Contact us today to book a service and experience the difference of a professionally cleaned kitchen exhaust system.