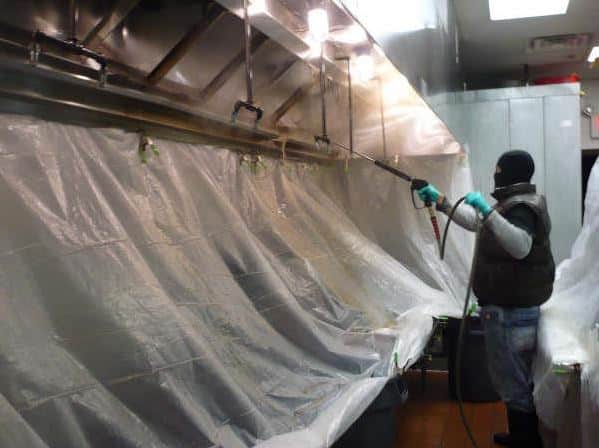 Utah Hood Cleaning: The Premier Hood Cleaning Company in Millcreek, UT
For our customers in Millcreek and the surrounding areas, we offer top quality hood cleaning services. 
Why Choose Utah Hood Cleaning?
We believe that a kitchen with a clean and well-maintained kitchen hood is a safe and happy kitchen! This is why we strive to offer the best quality hood cleaning services at reasonable rates. 
Our services have been tried and tested by our customers, and they love doing repeat business with us because: 
We offer free inspection and estimates

We have a prompt and thorough cleaning crew

We have a stellar customer support system
What's more, we also guarantee that your kitchen hood will be ready to use immediately after each cleaning job.
What is Hood Cleaning?
Hood cleaning is a service where your kitchen hood and its connected exhaust system is thoroughly cleaned and sanitized. All blockages such as built-up grease, smoke residue, and collected grime will be removed.
Not only is our service essential to prevent fire hazards, state law also has regulations that cover kitchen safety and cleanliness.
We want to help you comply with state law so that you can protect and preserve your livelihood!
How do We Do it?
Our cleaning crew is professionally trained to handle all your kitchen hood cleaning and sanitation needs. They follow a step-by-step manual to make sure that your kitchen hood works like brand new after they are done. 
Our After Service Report
We're proud of the work we do and this shows in our After Service Report! We will submit a thorough report with the complete details of the cleaning job, as well as "before and after" pictures so that you'll immediately see the difference. 
For more information about kitchen hood cleaning Millcreek, UT or our services and our rates, don't hesitate to contact us today!