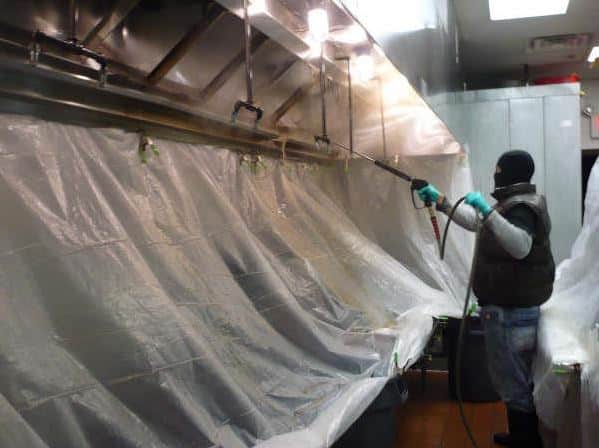 Utah Hood Cleaning: The Premier Hood Cleaning Company in Layton, UT
Utah Hood Cleaning is the premier hood cleaning company that serves Layton, UT as well as nearby surrounding areas. 
Why Choose Utah Hood Cleaning?
Here at Utah Hood Cleaning, we know how important it is for your kitchen crew's safety and hygiene to have a clean, well-maintained hood. This is why we strive to give our Layton customers the best possible hood cleaning services at reasonable rates! 
We guarantee that we will give 100% for every cleaning job we have. This is why our customers love working with us!
We are proud to offer:
Free on-site inspections and estimates

A professional, trained, and experienced cleaning crew

A detailed After Service report
Your safety and comfort in the kitchen is our number one priority. 
What is Hood Cleaning?
A dirty kitchen hood is not only a fire hazard, but it can also attract insect and rodent pests. What's more, the built-up grime inside is the perfect breeding ground for harmful bacteria. 
Kitchen hood cleaning removes blockages inside your hood and sanitizes the surfaces to ensure that your kitchen is safe and hygienic. 
Our goal? To make your kitchen hood work like you just bought it today. 
How do We Do it?
Our professional cleaning crew follows an extensive cleaning manual to ensure that your hood is free from any grime or dirt. Afterwards, it is also thoroughly sanitized to remove any harmful germs. You'll swear that your hood is brand new once we've done our job!
Our After Service Report
Once we are done, you can expect to receive a detailed After Service report. Inside, there will be detailed breakdown of the cleaning processes performed by our cleaning crew. We also include "before and after" images so that you can quickly see the difference. 
For more information about kitchen hood cleaning Layton, UT or our services and our rates, don't hesitate to contact us today!