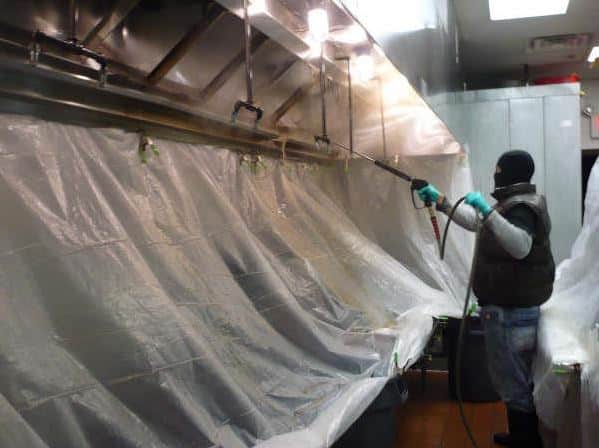 Utah Hood Cleaning: The Premier Hood Cleaning Company in South Jordan, UT
Utah Hood Cleaning is the leading company that offers kitchen hood cleaning services to South Jordan and surrounding areas. 
Why Choose Utah Hood Cleaning?
A clean and well-maintained kitchen hood is essential for any commercial restaurant kitchen to function properly. This is why we here at Utah Hood Cleaning strive to offer our customers the best possible hood cleaning services available in the South Jordan area. 
We guarantee that we give our customers our best when it comes to hood cleaning services. Our services include: 
Free estimates

Wide scheduling lead times

Prompt and thorough cleaning 
Our professional cleaning crew will also make sure that there will be no mess left behind after they are done. 
What is Hood Cleaning?
Hood cleaning is a complete and thorough cleaning and sanitation of your kitchen hood and exhaust system to remove blockages such as built-up grease, smoke residue, and collected grime. 
Built-up grease is a fire hazard and the grime can serve as a breeding ground for bacteria and other microorganisms. 
When you choose us, we'll make sure that your kitchen hood is functioning like it's brand new!
How do We Do it?
We guarantee that our cleaning crew will follow a tried-and-tested cleaning manual that will clean every inch of your kitchen hood and exhaust system. Our thorough cleaning methods will remove all blockages, strip away grease, and sanitize your kitchen hood. 
Our After Service Report
After our cleaning crew is done, we will present you with a detailed After Service report so that you know exactly how your kitchen hood was cleaned. This report also contains "before" and "after" pictures so that you know what was done at a glance. 
For more information about our services and our rates, don't hesitate to contact us today!