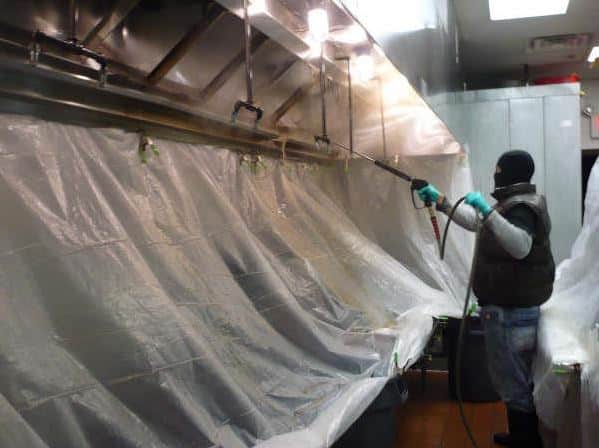 Utah Hood Cleaning: The Premier Hood Cleaning Company in Sandy, UT
If you're in Sandy, UT or in nearby areas, and you're in need of hood cleaning services, we here at Utah Hood Cleaning are ready to answer your call. 
Why Choose Utah Hood Cleaning?
We know that one of the most important thing for a commercial kitchen to succeed is a clean and efficient kitchen hood. This is why we are proud to offer high quality hood cleaning services for all of our customers in the Sandy area. 
Our services include: 
Free checkup and estimate

Prompt and thorough professional cleaning services

A responsive sales and aftersales team
Those are only a few reasons why our customers love us. But the main reason is that we do our job, and we do it WELL. 
What is Hood Cleaning?
The kitchen hood is one of the busiest appliances in a commercial kitchen, which is why it should be regularly cleaned and maintained. 
Our cleaning services include removing all blockages such as built-up grease and grime, sanitizing the surfaces of your kitchen hood, and deodorizing your whole exhaust system. 
After we're done, you'll swear that your kitchen hood is as good as new. 
How do We Do it?
We're immensely proud of our cleaning crew! They are a team of trained and experienced cleaners who will follow a step-by-step cleaning manual to clean your kitchen hood. No job is too big or too small for our cleaning crew. 
Our After Service Report
We are also very proud of our After Service report! Once the cleaning part of the job is done, we will submit a detailed report so that you know exactly how your kitchen hood was cleaned. And if that wasn't enough, we also include "before and after pictures" so that you can easily see the difference at a glance. 
For more information about hood cleaning Sandy, UT and our services and our rates, don't hesitate to contact us today!