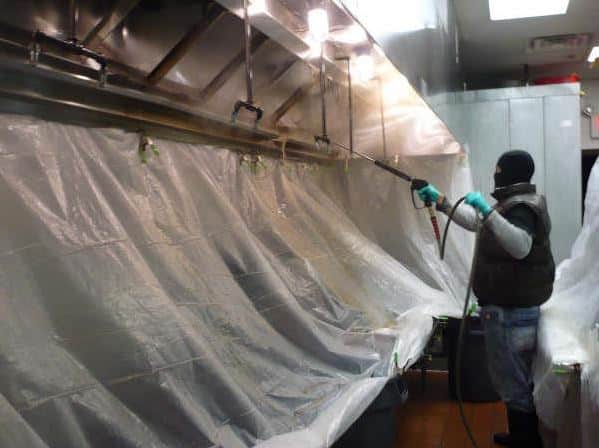 Utah Hood Cleaning: The Leading Hood Cleaning Company in Provo, UT
Are you a resident in Provo, UT, and surrounding areas and in need of hood cleaning services? Here at Utah Hood Cleaning, we offer our customers the best kitchen hood and exhaust cleaning services at competitive rates.
Why Choose Utah Hood Cleaning?
We want our customers in Provo to have clean, safe, and efficient kitchens.
We guarantee that our kitchen hood cleaning services will be thorough, fast, and professional.
Our services include:
Free on-site inspection and estimates of your kitchen hood
Cleaning, deodorizing, and sanitation
Detailed after-sales report
What is Hood Cleaning?
Hood cleaning is the removal of blockages, deodorizing, and sanitation of your kitchen hood exhaust system. Our goal is to give you a healthy environment for your workers and customers.
In a busy commercial kitchen, your kitchen hood collects grease, grime, and smoke residue every day. Over time, this debris could block your kitchen hood and constitute a fire hazard. It can also attract insect pests!
How do We Do it?
Our fully-trained professional cleaning crew will follow an established step-by-step cleaning manual to ensure that your kitchen hood is cleaned properly. Every step will be documented with pictures and included in our after-service report.
Our After Service Report
After our cleaning crew is done, we will submit an after-service report. This report will contain a detailed breakdown of all the cleaning measures performed, as well as "before" and "after" pictures so that you can easily see all the work done.
For more information about our services and our rates, don't hesitate to contact us today!